Skip Global navigation and goto content
Left navigation requires javascript to be enabled in your browser.
Sexually Transmitted Disease (STD)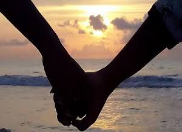 The Sexually Transmitted Disease (STD) Prevention and Control Program works to reduce the incidence of sexually transmitted diseases. By providing screening, testing, diagnosis and treatment for infected individuals, the STD program is fighting the war against sexually transmitted diseases one person at a time. Identifying and providing prophylactic treatment and counseling for sexual partners of confirmed cases is another task of the STD program. These roles coupled with increasing the level of public awareness to sexually transmitted diseases describe the role of the STD program within the Florida Department of Health in Miami-Dade County (FDOH-Miami). The program's intervention helps to protect infected individuals, their partners and unborn children from the serious complications that may result from untreated STDs.
STD Surveillance 
Surveillance is responsible for verifying the diagnosis and treatment of all reportable STDs from public and private health care providers. Private and public hospitals, laboratories, physicians and other health care providers are required by law to report positive STDs such as chlamydia, gonorrhea, and syphilis to the FDOH-Miami within 24 hours of positive results. After cases are reported to the State Health Office, they are forwarded to the Centers for Disease Control and Prevention.
To retrieve a copy of STD reportable form
To get a copy of other reportable forms Download 2018 Miami-Dade Reportable Disease Handbook
Report an STD case you can contact (305) 575-5430 or fax reported form to 305-575-3812
To report an HIV or AIDS case you can contact the surveillance unit at 305-470-6953
Field Services including Partner Services
Field services are a link between clinic services and persons who are either infected and/or at risk of acquiring a sexually transmitted disease. The STD field staff serves as the front line of defense for intervening in the spread of STDs. Services are confidential and include counseling for persons who are infected with STDs and their partners, conducting organized community outreach screenings for syphilis and HIV, and reaching thousands of at risk residents and visitors annually.
Partner Services are an integral component of Field Services. Partners should be informed if they have been exposed to HIV, syphilis or any other STDs. The STD Program staff can assist you in informing your partner(s) to get tested and/or treatment. This is a confidential service. When a Disease Intervention Specialist informs your partner(s) that they have been exposed to HIV, syphilis or another STD, your name will never be mentioned.