skip to content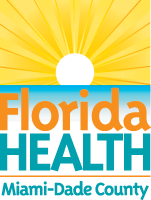 It's a New Day in Public Health.
The Florida Department of Health works to protect, promote & improve the health of all people in Florida through integrated state, county, & community efforts.
skip to content
Hepatitis Program
The following site is offering Hepatitis tests to eligible clients:

Miami-Dade County Health Department
Hepatitis Prevention Program
1350 N.W. 14th Street, 3rd. Floor
Miami, Fl 33125
Monday-Friday from 8 AM - 3:30 PM (Except Holidays)
Register first on the 2nd floor Registration
Infectious viral hepatitis A, B, and C are important health problems in Miami-Dade County affecting an estimated 47,000 residents.

The Hepatitis Program is responsible for conducting surveillance of viral hepatitis cases reported in Miami-Dade County to detect outbreaks and to ensure that control measures are implemented to prevent the spread of infectious hepatitis in our community. In addition to surveillance, we have various programs located throughout Miami-Dade County where we offer clinical services including hepatitis testing and hepatitis A and B vaccines to those considered at high-risk for the virus.


Goals
Educate Miami-Dade County residents about prevention of hepatitis A, B and C
Advise prospective travelers about the importance of hepatitis A and B
Investigate all reported cases of hepatitis A, B and C
Provide hepatitis B vaccines to residents of homeless shelters
Provide hepatitis A vaccine to people at risk for hepatitis A, including men who have sex with men and those chronically infected with hepatitis B and/or C
Work with providers in the Homestead/ Florida City area to increase hepatitis A vaccine administration to reduce the high rates of hepatitis A in that community
Provide the hepatitis B vaccine and/ or screening to persons at risk for hepatitis, including contacts of persons with acute or chronic hepatitis B who do not have access to medical care, men who have sex with men and those chronically infected with hepatitis B and/or C
Track clients who are positive for hepatitis C and clients of the sexually transmitted disease clinic
Surveillance
Healthcare providers are required to report all hepatitis cases to Epidemiology, Disease Control and Immunization Services. Hepatitis investigators conduct surveillance and follow-up on those persons acutely infected with hepatitis A, B and/ or C. Hepatitis A can be spread person to person and through contaminated food or water. Although it does not have a chronic state, failure to identify and treat affected individuals can lead to increased incidence, putting more residents and visitors at risk.

Hepatitis staff is responsible for contacting the reporting physician/hospital infection control or medical facility to obtain the necessary information. After all the documentation is received, the case is assigned to an investigator for the appropriate follow-up. Symptomatic cases (acute HAV or HBV) are priority and are to be interviewed and investigated immediately. Timely notification from the provider is important to be able to assess the risk of any close contacts (e.g. household, sexual, food-handler) that may have been exposed to the HAV or HBV during the period of possible transmissibility. Post-exposure prophylaxis is offered to all at risk contacts of clients with hepatitis A or B.

Case Management
Hepatitis staff performs follow-up on those clients who test positive for acute or chronic hepatitis B and/or C. Four to six weeks after the initial interview is conducted, the hepatitis investigator will make a telephone contact to assess if the client was able to make an appointment with a physician. In addition, clients are mailed an information packet, which includes: list of local providers, resources, educational brochures and clinical studies.

Clinic Services
Clients seen in Miami-Dade County STD clinics are offered hepatitis screening. Nursing staff conducts risk assessments, post-test hepatitis C counseling and referral. Hepatitis B vaccine is offered to those clients who are eligible to receive immunizations. Hepatitis A vaccine is offered only to at risk clients. Recommendations for vaccination include:
Multiple sexual partners during a six-month period
Injection drug use
Having a job that exposes you to human blood
Sharing items such as razors, toothbrushes, or washcloths
Received blood transfusions in the past
We also work in collaboration with the University of Miami Project Outreach in Florida City and Borinquen Health Care Center to screen their high-risk clients for hepatitis. We are scheduled to vaccinate clients of various drug treatment centers. In addition we are vaccinating other high-risk clients at a homeless shelter and at one of our county jails.

Jail Initiative
The Miami-Dade County Health Department, in agreement with the Miami-Dade County Department of Corrections and Rehabilitation and the Public Health Trust Correction Health Services, provides hepatitis vaccines to the inmate population of childbearing age at the Women's Detention Center. Goals of this initiative include the following: decrease disease transmission in Miami-Dade County, reduce existing disease rates within the jail system and promote the well being of these individuals, their families and the community.

Community Outreach and Education
Hepatitis staff participates in health fairs and other activities with local partners in an effort to increase awareness of hepatitis, HIV, and other sexually transmitted diseases of public health importance to the general public. Educational materials are distributed during these events and hepatitis screening is offered to high-risk persons.

The Program has an agreement with the University of Miami's Project Outreach and Borinquen Health Care Center's Phoenix Project. These centers recruit high-risk individuals in the community and test them for HIV. The hepatitis program provides the funding to test them for hepatitis. There are a large percentage of persons who are infected with both the HIV and hepatitis virus. In addition to providing testing, our nurses visit these centers on a regular basis and offer the hepatitis vaccines to those clients found to be high-risk.

In collaboration with Borinquen Health Care Center, the Hepatitis Program is targeting intravenous drug users at various drug treatment centers. These clients are offered screening and the hepatitis A and B vaccines.

Contact Information for the Hepatitis Program:
Address:                      8600 NW 17th Street, Suite 200
                                    Miami, Florida 33126
 Phone:                        305-470-5536
 Fax (Confidential):    305-470-5533
Office hours: 8:00 am – 5:00 pm Monday through Friday
An after hours on-call system is available 24/7.
For information regarding services please call our Main Number (305) 324-2400.
For Florida Relay Services, please call 1-800-955-8771.
Information on Hepatitis
Hepatitis Online Resources


Report Hepatitis
Report a Disease