skip to content
STD Clinical Locations and Hours
You can now make an appointment for STD Clinic Services by calling our main line at 305-575-3800.


The Sexually Transmitted Disease (STD) Prevention and Control Program works to reduce the incidence of sexually transmitted diseases. By providing screening, testing, diagnosis and treatment for infected individuals, the STD program is fighting the war against sexually transmitted diseases one person at a time. Identifying and providing prophylactic treatment and counseling for sexual partners of confirmed cases is another task of the STD program. These roles coupled with increasing the level of public awareness to sexually transmitted diseases describe the role of the STD program within the Miami-Dade County Health Department (MDCHD). The program's intervention help to protect infected individuals, their partners and unborn children from the serious complications that may result from untreated STDs. Four major program components comprise the STD Prevention and Control Program. They are:

Surveillance

,

Field Services including Partner Counseling and Referral Services

,

Clinical Services including Locations and Hours

,

Community Relations

and

Information for Teens

.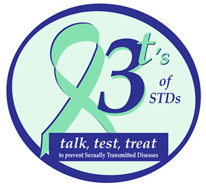 Important Phone Numbers
Clinical Services: 305-575-5423
To report STDs to the Health Department (Surveillance):
305-575-5430 or 305-575-3800
Secure fax: 305-575-3812 
Community Relations: 305-575-5436
Administrative Offices / Customer Service: 305-575-5426
STD Treatment Guidelines
(Downloadable and hard copies are now available)
For STD facts and information, visit the
CDC STD website
.