Skip Global navigation and goto content
Community Health and Planning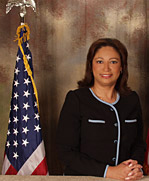 Karen Weller, RN, BSN, MBA-HSM
Director, Office of Community Health and Planning

The Office of Community Health and Planning (OCH&P), houses programs that provide a comprehensive, community based health promotion and wellness services designed to reduce major behavioral risk factors associated with chronic diseases.  This office aims to enhance skills, knowledge, motivation, and opportunities for individuals, organizations, health care providers, small businesses, health insurers, and communities to develop and maintain healthy lifestyles. The following programs are housed under this office: Chronic Disease Prevention, Community Health Action Team (CHAT), the Consortium for a Healthier Miami-Dade (Consortium), Healthy Start Data Management (HSDM), Tobacco Prevention and Control, and Worksite Wellness.
Chronic Disease Prevention
Most chronic diseases can be prevented or the onset delayed through a healthy lifestyle.  The office of Community Health and Planning provides the following services at community events:
- Health education presentations
- Blood pressure screening
- Body mass index (BMI)
- Percent body fat analysis (BFA)
- Arthritis self-management education program (Spanish only)
- Living Healthy, a chronic disease self-management program
- Nutrition presentations