Skip Global navigation and goto content
Family Planning
The Family Planning program offers many services, including information on baby spacing, abstinence, avoiding sexually transmitted diseases or infections (STDs or STIs) and birth control methods. There are clinics conveniently located throughout Miami-Dade County. On your first visit, you will be asked to bring information on your income and picture ID to determine the costs. We accept Medicaid and commercial insurance.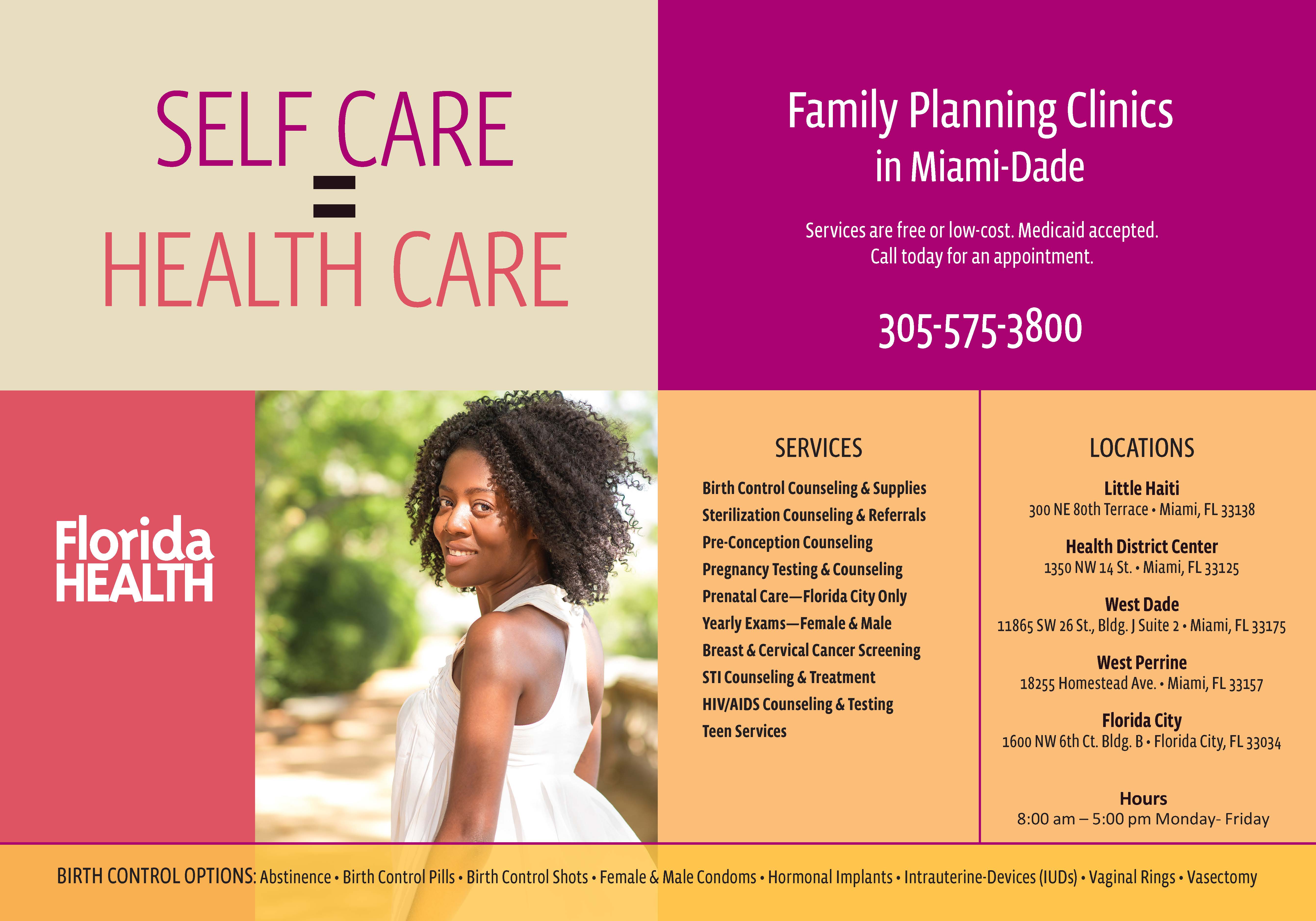 Family Planning Services (We see both MEN and WOMEN)
Colposcopy Services
Yearly Exams for Women & Men
Free Condoms
Birth Control Choices
Sterilization Referrals
STD Counseling & Treatment
HIV/AIDs Testing & Counseling
Pre-conception Counseling
Pregnancy Testing
Emergency Contraception Pill
Locations

Health District Center
1350 NW 14th St. Suite 325
Miami, FL 33125
Appointments: (305) 575-3800
West Dade
11865 SW 26 St. Suite J2
Miami, FL 33175
Phone: (305) 225-5950
Appointments: (305) 575-3800
Hours: M-F 8:00 a.m. - 5:00 p.m.

Little Haiti Health Center
300 NE 80th Terrace
Miami, Florida 33138
Appointment Line 305-575-3800
Hours: M-F 8:00 a.m. - 5:00 p.m.