skip to content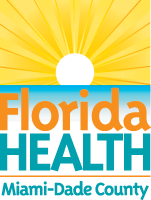 It's a New Day in Public Health.
The Florida Department of Health works to protect, promote & improve the health of all people in Florida through integrated state, county, & community efforts.
skip to content
Community Health Centers
Extended and detailed list of Federally Qualified Health Centers in Miami-Dade County.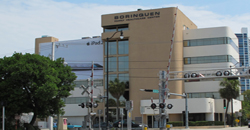 Borinquen Health Care Center, Inc.
3601 N. Federal Hwy.
Miami, FL 33137
305-576-6611
Map



JACKSON HEALTH SYSTEM - HOSPITALS AND LOCATIONS


CITRUS HEALTH NETWORK INC.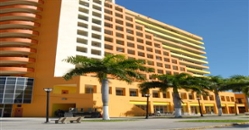 Palm Center Clinic
60 East 3rd St. Suite 102C
Hialeah, FL 33010
Phone: (305) 441-5330
Map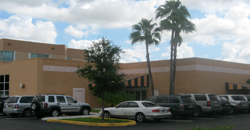 Citrus Med Primary Care Clinic
4125 West 20 Ave.
Hialeah, FL 33012-5875
Phone: (305) 424-3120
Map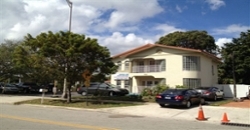 Pediatric and Family Health Center
705 East 26th St. Hialeah, FL 33013
Phone: (305) 835-1551
»Map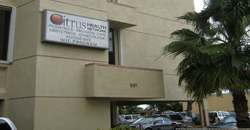 Maternal and Child Health Center
551 West 51 Place
Hialeah, FL
Phone: (305) 817-6560
»Map
_______________________________

COMMUNITY HEALTH OF SOUTH FLORIDA, INC.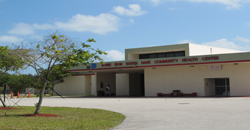 Doris Ison South Dade Health Center
10300 S.W. 216th St.
Miami, FL 33190
305-253-5100
Map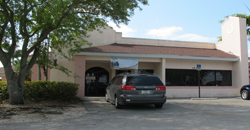 Everglades Health Center
19300 S.W. 376th St.
Florida City, FL Miami 33030
305-246-4607
Map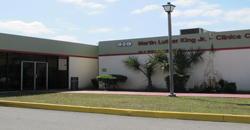 Clinica Campesina
810 W. Mowry St.
Homestead, FL 33030
305-248-4334
Map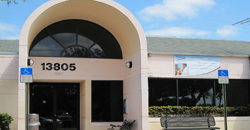 Naranja Health Center
13805 SW 264th St.
Naranja, FL Miami 33032
305-258-6813
Map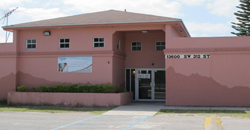 South Dade Health Center
13600 SW 312th St.
Homestead, FL 33033
305-242-6069
Map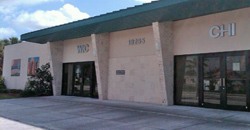 Community Health of South Florida, Inc.
West Perrine
18255 Homestead Ave.
Perrine, FL 33157
Map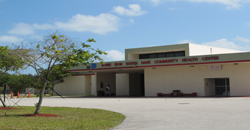 Community Health of South Florida, Inc.
Coconut Grove
3831 Grand Ave.
Miami, FL 33133
305-252-4820
Map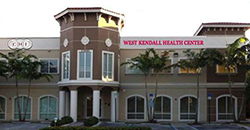 Community Health of South Florida, Inc.
West Kendall
13540 SW 135th Ave.
Miami, FL 33186

__________________________________________

JESSIE TRICE COMMUNITY HEALTH CENTERS (JTCHC)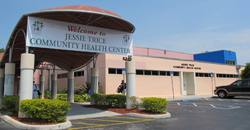 Jessie Trice Community Health
Center (JTCHC)
5361 NW 22nd Ave
Miami, Florida 33142
305-637-6400
» Map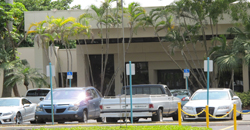 Children's Wellness Center
1190 NW 95th St. Suite 304
Miami, FL 33150
305-835-6980
» Map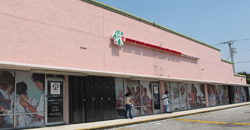 Flamingo Medical Center
901 E. 10th Ave, Bay 39
Miami, Florida 33010
305-887-0004
» Map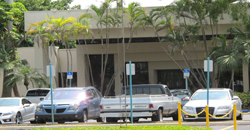 JTCHC Women's Center
1190 NW 95th St.
Suite 110
Miami, Florida 33142
305-637-6400
» Map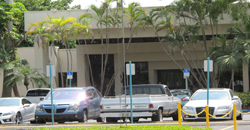 JTCHC North
1190 NW 95th St.
Suite 110
Miami, Florida 33142
305-694-6900
» Map

_____________________________________________
MIAMI BEACH COMMUNITY HEALTH CENTER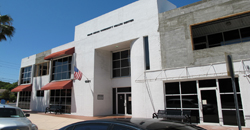 Beverly Press Building
1221 71 St.
Miami Beach, FL 33141
305-538-8835
» Map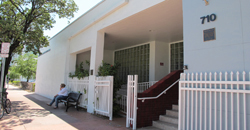 Stanley C. Myers Building
710 Alton Road
Miami Beach, FL 33139
305-538-8835
» Map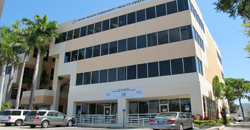 11645 Biscayne Blvd.
Suite 103 & 104
North Miami, FL 33181
305-538-8835
» Map

_____________________________________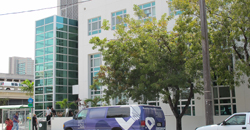 Camillus Health Concern, Inc.
336 NW 5th St.
Miami, FL 33128
305-577-4840 ext. 106
Health care for homeless
Map


____________________________________________

BANYAN HEALTH SYSTEM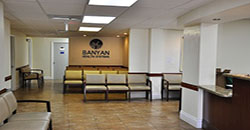 Banyan Community Health Center
(Adult and Elderly)
Family Medicine (Physical
Examination, Case Management,
Vaccinations, Laboratory
& Pharmacy Services)
3850 West Flagler Street.
Miami, FL 33134
305-774 3400
Hours of Operation:
Mon, Tue, Thur & Fri: 8:30 am to 5:00 pm
Wed: 8:30 am to 8:00 pm
Sat: 8:30 am to 12:00 m
Map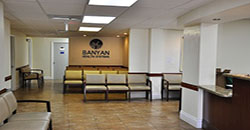 Banyan Community Health Center
(Women and Pediatrics)
Family Medicine (Physical
Examination, Women Health Services, Pediatrics, and Vaccinations)
Children Outpatient Behavioral
Health Services (Psychiatry,
Individual Counseling,
Case Management, Assessments
& Psycho-educational Evaluations)
10 NW Le Jeune Rd. Suite 500
Miami. FL, 33126
305-643 7800
Hours of Operation:
Mon to Fri: 8:30 am to 5:00 pm
Map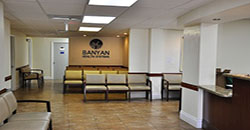 Banyan Health Systems
(ElderlyCare Center)
Adult Outpatient Behavioral, Day Care
and Respite Services(Psychiatry,
Individual Counseling,
Case Management, Psychosocial Rehabilitation Services).
1905 NW 82 Ave. Doral, FL. 33126
786-260 0160
Hours of Operation:
Mon to Fri: 7:00 am to 5:00 pm
Map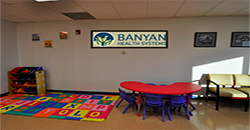 Banyan Health Systems
(Children Health Center)
Outpatient Behavioral Services
(Psychiatry, Individual Counseling,
Case Management & Assessments)
10720 Caribbean Boulevard. Suite 400
Cutler Bay. FL. 33189
786-293 9544
Hours of Operation:
Mon to Fri: 8:00 am to 5:00 pm
Map
Banyan Health Systems
(Casa Nueva Vida)
Residential Monolingual Program
for Co-Occurring or Substance
Abuse Disorders
1560 SW 1st Street.
Miami. Florida. 33135
305-644 2667 / 305-644 2675
Hours of Operation:
Mon to Fri: 8:00 am to 4:00 pm
(Assessments for Treatment)
24 hours/365 days a year
Map
Banyan Health Systems
(Crisis Stabilization Unit)
Stabilization Unit/ Mobile Crisis Team/Juvenile Addiction Receiving Facility/Detoxification.
3800 West Flagler.
Miami FL 33134
305-774 3300
Hours of Operation:
24 hours/365 days a year
Map
Banyan Health Systems
(Recovery Unit)
Case Management, Employment,
Housing Services. Drop In Center.
Wellness Groups. Peer Services.
1566 SW 1st St Miami
786-390-6281
Hours of Operation:
Mon to Sun: 8:30 am to 5:00 pm
Map
_____________________________________


CARE RESOURCE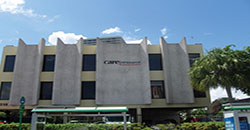 Care Resource
Miami-Dade Primary Care Center
3801 Biscayne Boulevard
2nd Floor
Miami, Florida 33137
305-576-1234
Map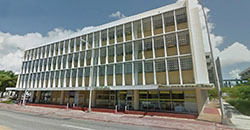 Care Resource
Miami-Dade Primary Care Center
1701 Meridian Ave. Suite 400
Miami, Florida 33139
305-673-3555
Map

Care Resource
Little Havana
1901 SW 1st St., 3rd Floor
Miami, Florida 33135
305-203-5230