skip to content
Reynald Jean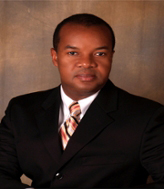 Reynald Jean, MD, MPH, MSN, AGPCNP-BC
Director TB Program, Epidemiology, Disease Control,
Clinical Laboratory and Immunizations Services


Reynald Jean is the Director of the Tuberculosis Control and Prevention Program and the Director of the Epidemiology, Disease Control, Clinical Laboratory and Immunization Services.

Reynald Jean joined the Florida Department of Health in Miami-Dade County since 1989. He managed several HIV/STD/TB Prevention and Education programs and has worked in several areas of HIV/AIDS, including Prevention and Education, Contracts and Patient Care. He has spearheaded numerous community health initiatives in Miami-Dade County. He is the past the Public Health Co-Chair of the Miami-Dade County Healthcare Preparedness Coalition.

Reynald Jean received his medical degree in Haiti and completed a fellowship in family practice.  He had extensive experience working in Preventive Medicine with the Ministry of Health in Haiti. He earned a Master in Public Health degree in Epidemiology, Biostatistics Health Promotion and Disease Prevention from the University of Miami. He also earned and a Master in Nursing degree Adult Gerontology Primary Care Nurse Practitioner from the Florida International University.

Reynald Jean is a graduate of the Public Health Leadership Institute of Florida from the University of South Florida.
Reynald Jean received numerous awards some of which include the Community Activism and Leadership Award from The South Florida AIDS Network, Certificate of Appreciation from the Board of County Commissioners, Miami-Dade County.

Reynald Jean is a member of the Florida Public Health Association, the Association of Haitian Physicians Abroad (AMHE) and the Haitian American Nursing Association (HANA).