skip to content
Heather Beaton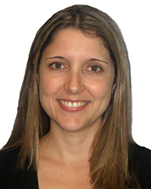 Heather Beaton, Esq.
Chief Legal Counsel

Heather Beaton received a B.S. in Political Science from Florida State University, summa cum laude, and a law degree from The University of Florida Levin College of Law, with honors in 2002. She was admitted to the Florida Bar in September 2002.

Since 2004, Beaton has served as Senior Attorney for the Miami-Dade and Monroe County Health Departments and Children's Medical Services in Miami-Dade. Prior to joining the department she was in private practice. While pursing her law degree Beaton interned at the legal office of the Miami-Dade County Health Department and clerked for a Judicial Circuit judge.